The Student Strategy and Security Journal (3SJ) is a student-led, academic journal and platform for works on strategy, security, and related topics established in March 2020, Glasgow, UK.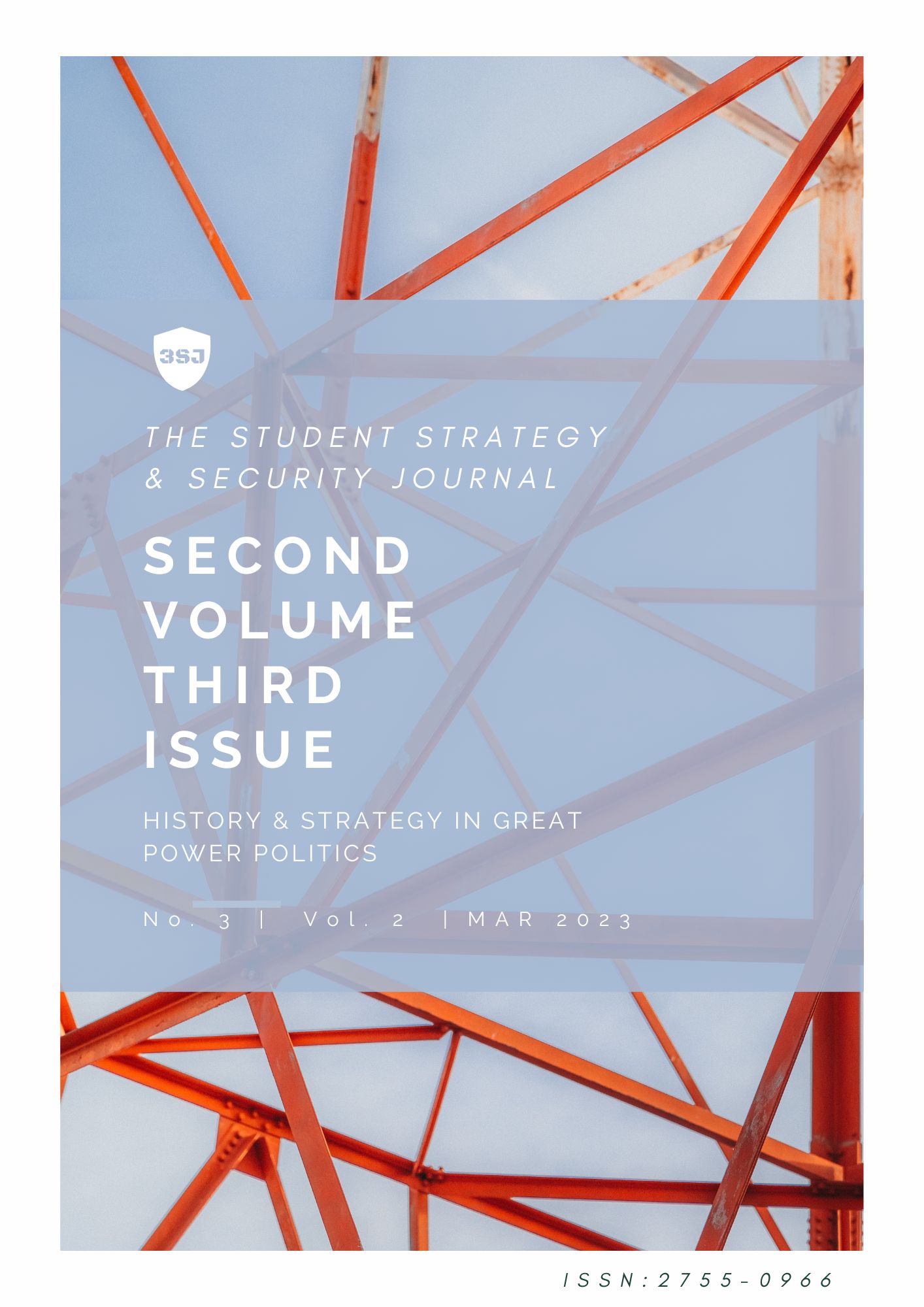 March 2023
Second Volume  Third Issue
This issue's twelve articles are grouped into four thematic sections. The first two papers focus on Türkiye's and the Gulf Cooperation Countries' efforts to reshape the modern Middle East by overcoming colonial legacies. The following three articles address various methods deployed by nationalising states such as the Islamic Republic of Iran, the Republic of the Union of Myanmar and Ukraine to manage their national minorities. The next three contributions unpack the Russo-Ukrainian conflict by examining the continuities in the intelligence services of the USSR and the Russian Federation; analysing the balance of apparent and effective military power between Russia and Ukraine; and dissecting Russian elites' interventions in Ukrainian foreign and domestic politics, all grounded in an innovative theory of ontological security. The final four articles focus on US military strategies in the planning and pursuit of war across three centuries – from a counter-factual narrative of Confederate strategy during the Civil War, to US and Soviet targeting of their respective population centres with their conventional and nuclear arsenals during the Cold War, and finally to complementary realist and idealist perspectives on the causes and outcome of the 2003 US military intervention in Iraq.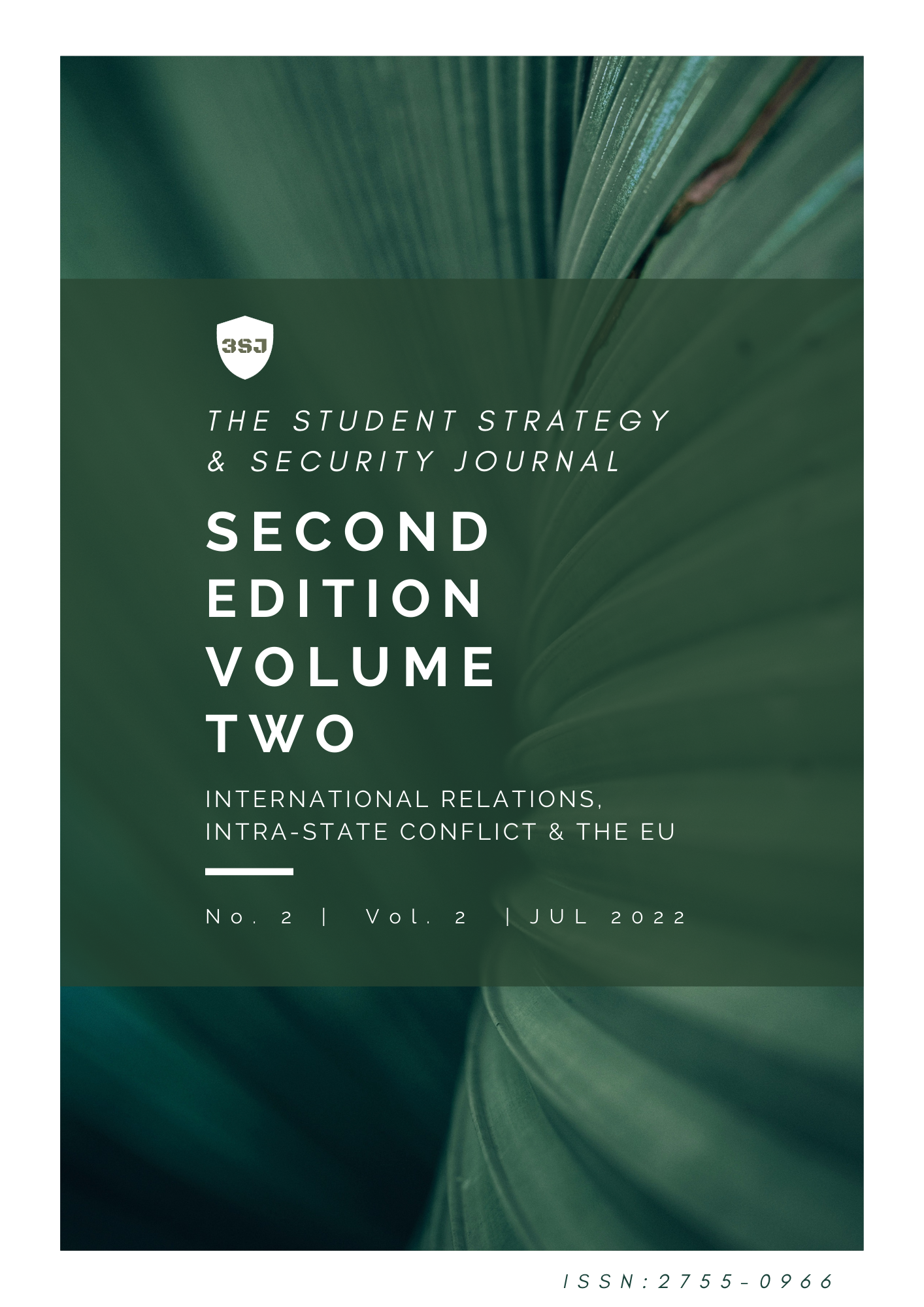 July 2022
Second Edition Volume Two
This issue explores non state actors, intra-state conflict and the EU, paying particular attention to the changing paradigms of IR. The issue begins by challenging existing theories of international relations by broadening them to maritime security and public opinion. With a specific focus on non-state actors, our contributors then investigate intra-state conflict, from Colombia to Syria. Moving from conflict to challenge, our contributors review the EU's internal and external challenges in a European security climate that is getting all the more precarious. In our concluding section, 3SJ returns to its core issues of strategy and security by examining the role of women in the extreme right and applying novel methodologies to the Russia-Ukrainian conflict.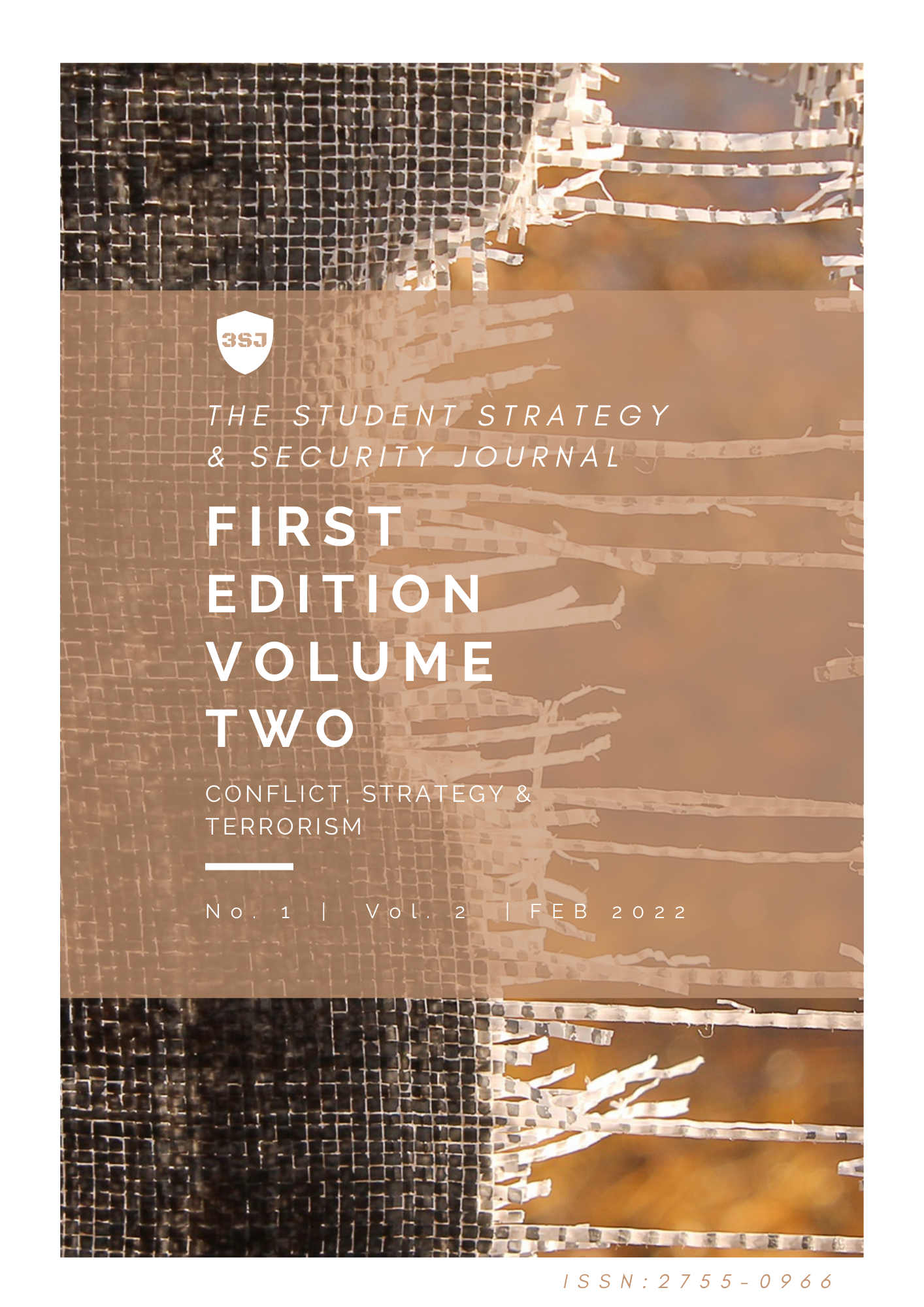 February 2022
First Edition Volume Two
This issue explores international relations theory, strategy and terrorism, paying special attention to the ever-changing dynamics of past and current conflicts. Beginning with the theoretical architecture of IR, the issue moves on to detangle narratives of socio-political conflicts and analyse the fate of deliberative consociationalism in Northern Ireland. With a specific focus on the nature of conflicts, our contributors investigate frozen conflicts in the post-Soviet region, with a particular emphasis on South Caucasus and Moldova. In our concluding section, 3SJ returns to its core issues of strategy and security by reviewing US defense policy and 'old' and 'new' terrorism.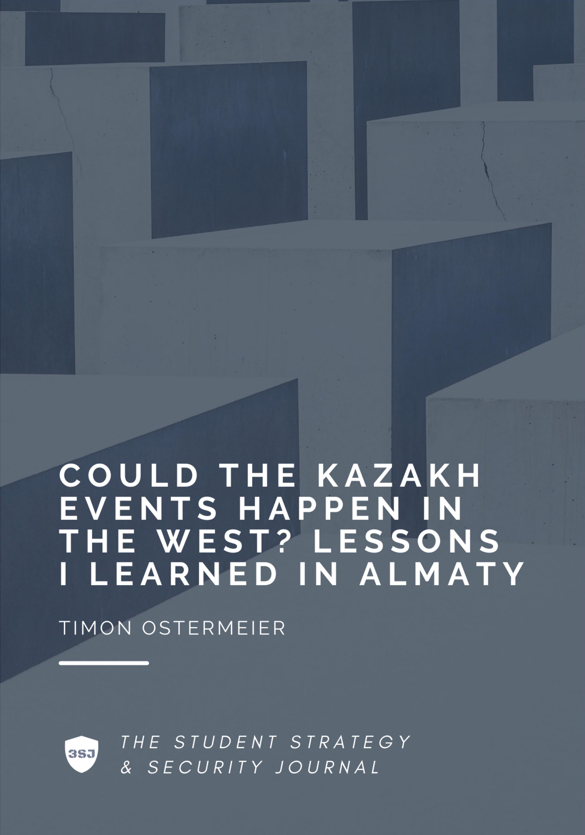 February 2022
Could the Kazakh Events Happen in the West? Lessons I learned in Almaty
This narrative reflects the author's recent experience of witnessing the bloody January 2022 upheaval in Kazakhstan. Drawing on personal observations, interviews with locals in Almaty and state media sources, it problematizes ongoing speculations over the dynamics of the unrest and power struggles within the government. Furthermore, it highlights it being another case of cutting off a whole country, including the megapolis Almaty, from the internet in the wake of a counterinsurgency operation. Given strong social grievances and centrifugal processes, the Kazakh example could be followed by Western democracies.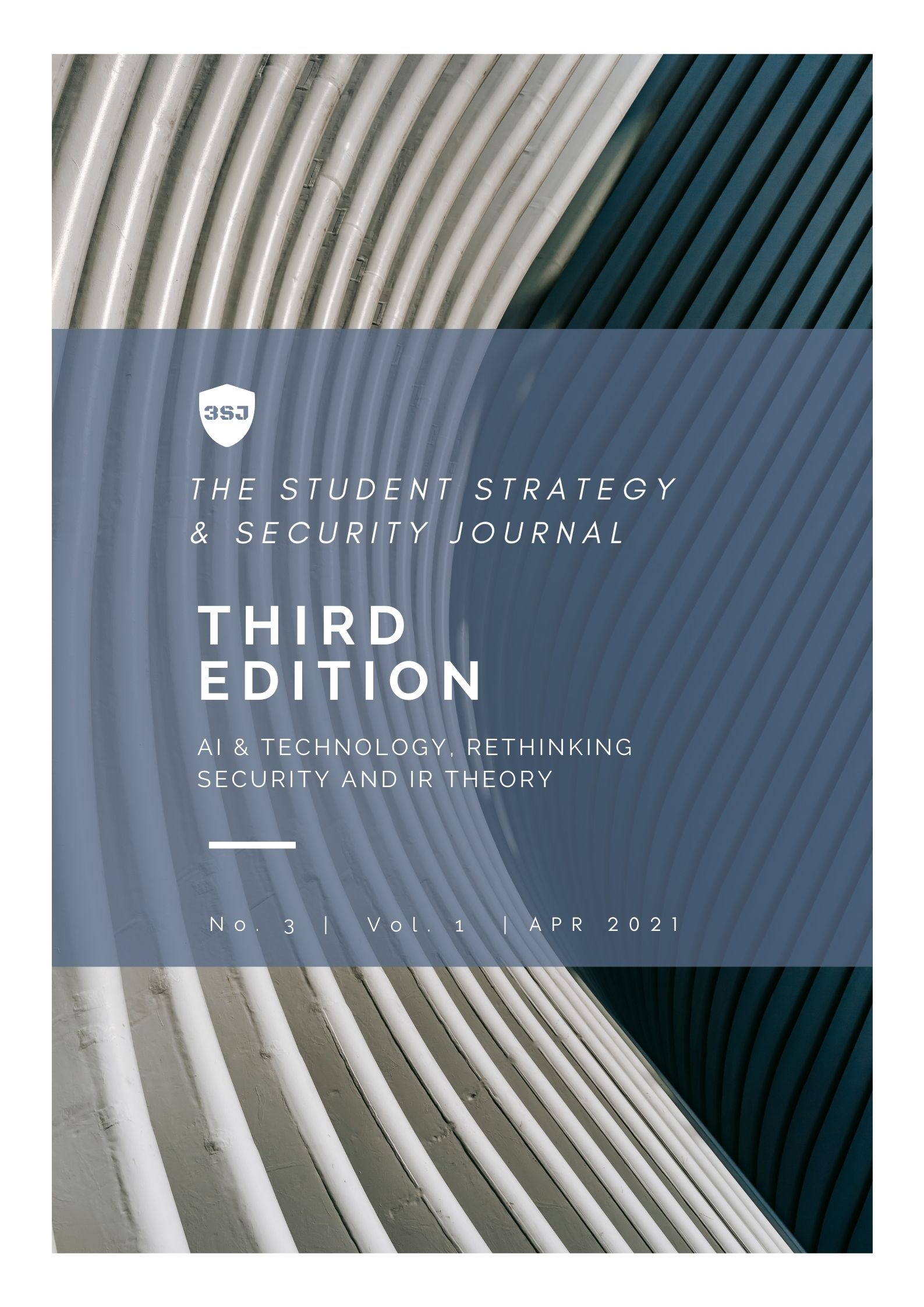 This third edition explores security, technology, philosophy and history with special focus on critical approaches, unconventional analyses and marginalised voices. From the court rooms of Hungary to the computer of drone operators, this edition unpacks issues of acute relevance to strategy and security. It engages with the role of technology in intelligence practices, dissects principles of nationality and strategy, explores humanised and gendered approaches to security, applies analyses of ethics and philosophy and interrogates traditional ontological theories of IR.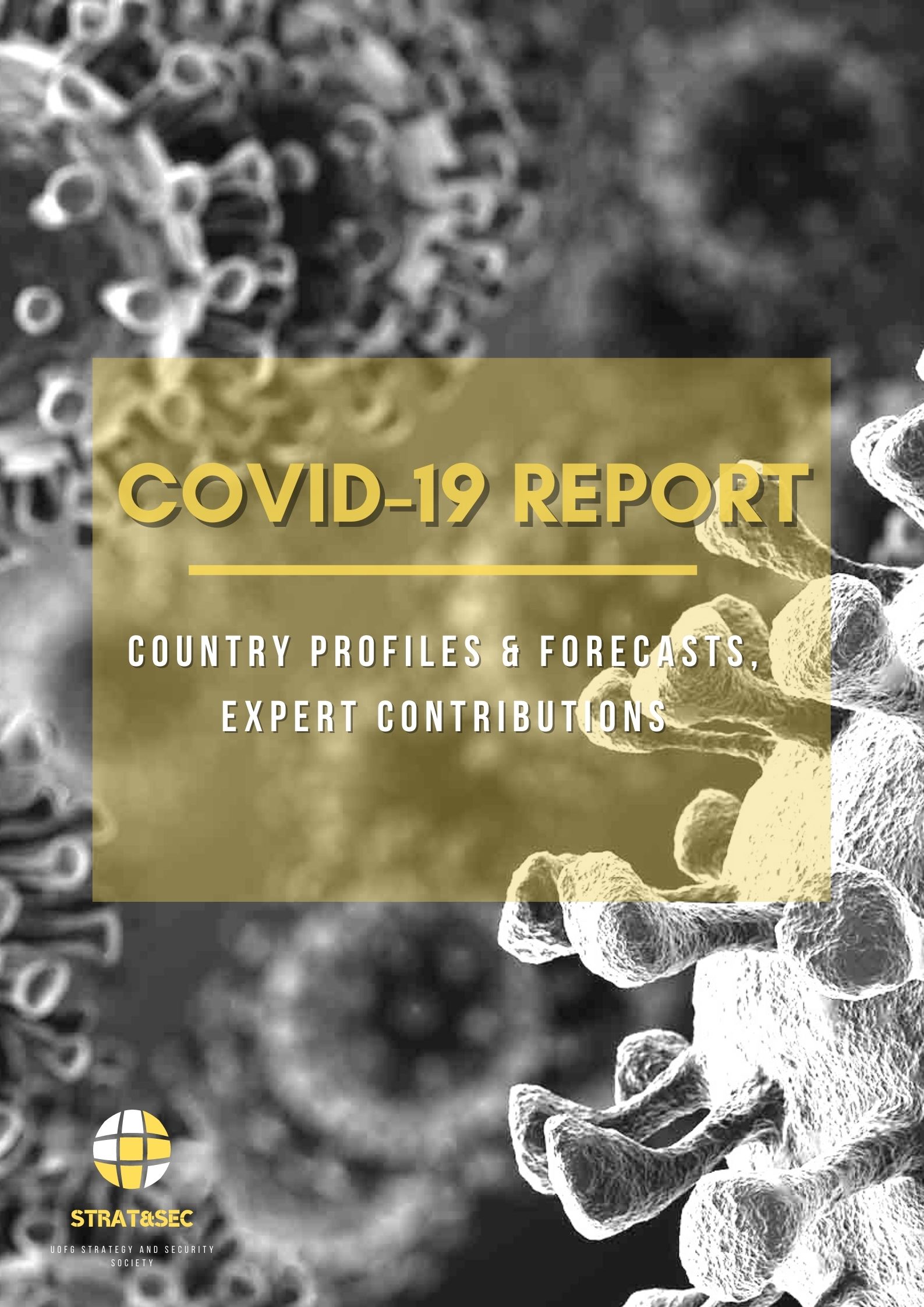 June 2021
Covid- 19 Report
In collaboration with the University of Glasgow's Strategy & Security Society, a group of Masters students have delivered inputs on Covid-19 scenarios from different European perspectives. Exactly a year after the first report was published in July 2020, this report follows the political, economic and social developments of the pandemic and features country profiles, forecasts and expert contributions.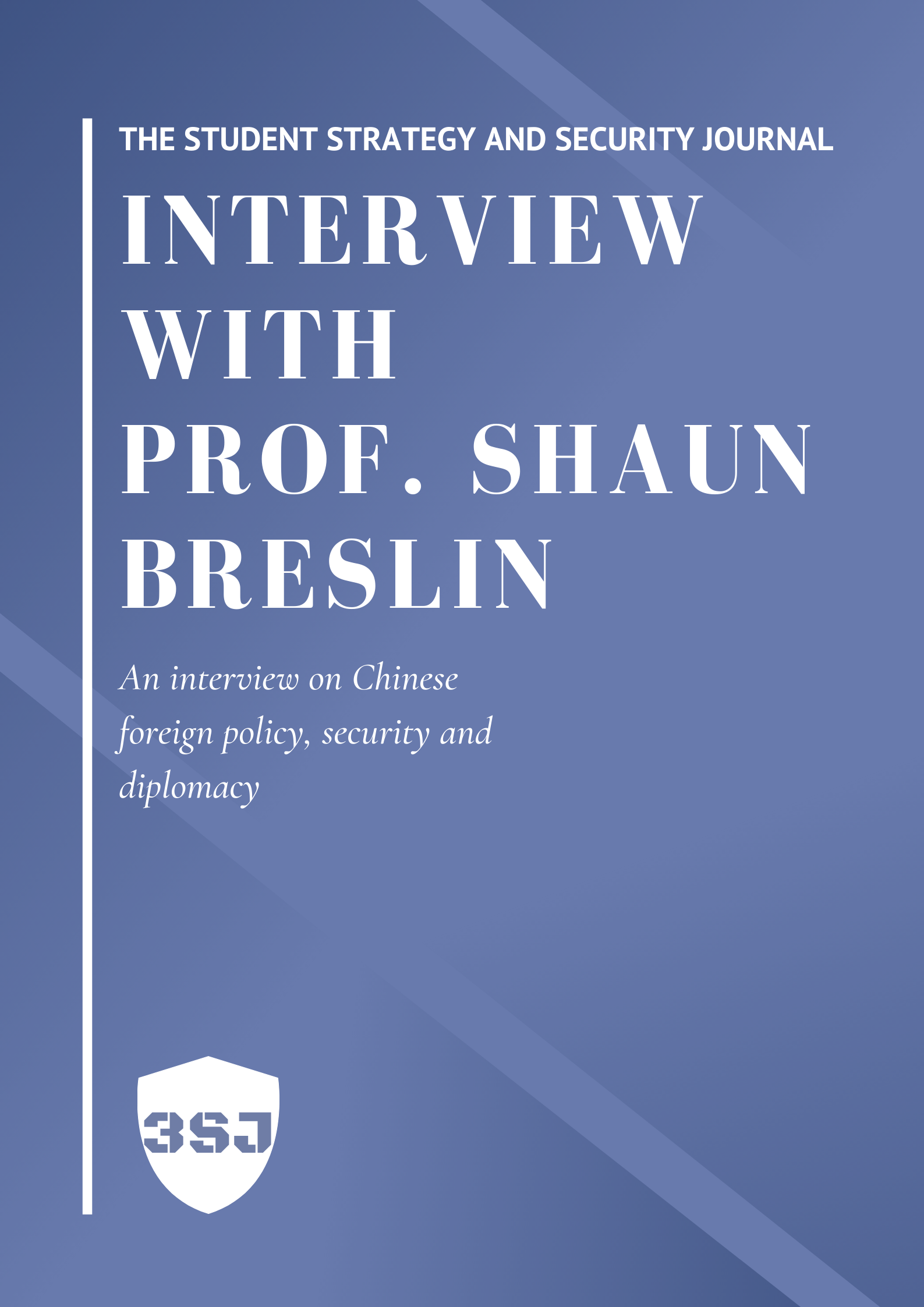 April 2021
Interview: Dr Breslin
In an exclusive interview with the Student Strategy & Security Journal, Professor Shaun Breslin from the University of Warwick discusses Chinese foreign policy, security, Wolf Warrior diplomacy, and the Belt and Road Initiative (BRI).
Full interview coming soon.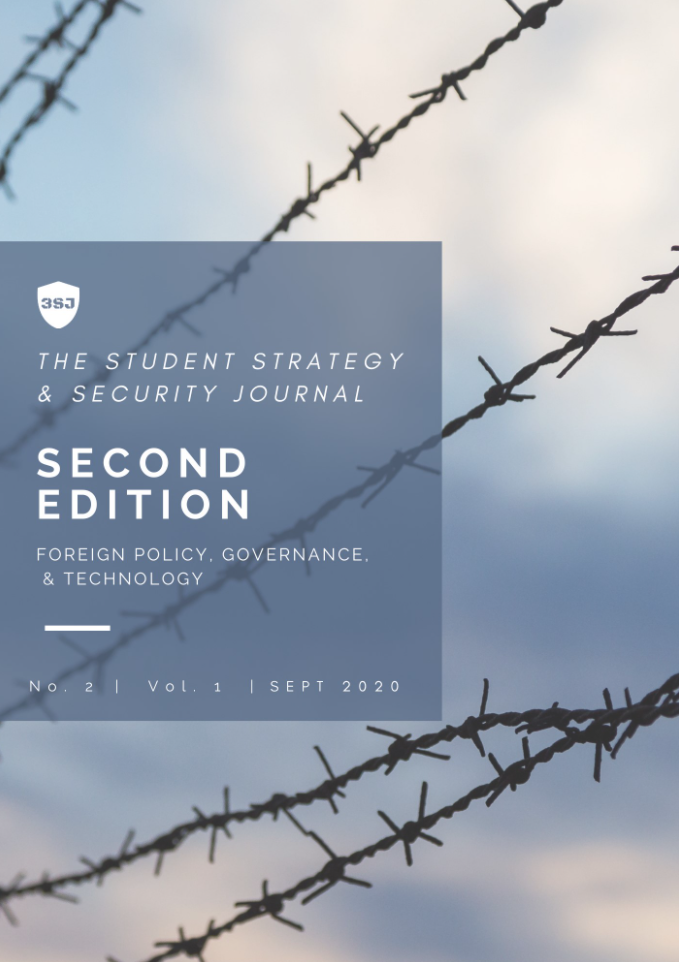 September 2021
Second Edition
This Second Edition explores security, strategy, and international relations, with special attention to under-emphasised voices, unusual perspectives, and contested lenses.
With topics ranging from rebel governance to the Napoleonic regime, 3SJ unpacks issues related to the North Caucasus, Aleppo, as well as refugee camps in Turkey. The journal engages with the US-China conundrum as well as asking greater interrogatives about the role of culture and technology in Strategy-making, adopting the perspective of the state, and acknowledging the role of non-state actors; looking at the objectivity of Six-Day War discourses, and discussing the online dimension of social movements and opinion manipulation.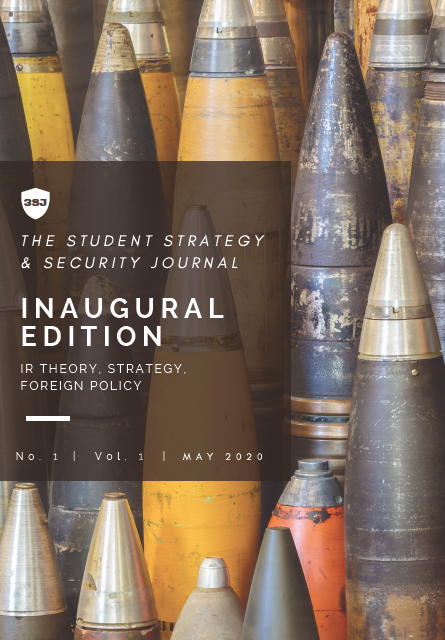 September 2021
First Edition
This Edition features wide-ranging themes: from IR Theory to Leadership, Foreign Policy, and Grand Strategy. You can learn about Trump's National Security Strategy, Eurocentrism in International Relations, or the potential of academia in informing the UN's counterterrorism strategy. If you're still not convinced, check out our Special Section for a piece of Samurai warfare in League of Legends!
Snapshot of us
Who we are
The Student Strategy & Security Journal is a student-led, peer-reviewed, academic journal centred around international relations and security. Committed to academic excellence, 3SJ strives to provide a platform for the most brilliant voices in international relations, security studies and political science. As demonstrated in the breadth of articles, interviews and reports, 3SJ welcomes pluralism in both content and methods. The product of academic rigour and collaboration, the Student Strategy & Security Journal aims to spark intellectual curiosity, challenge traditional narratives and engage students and scholars in dialogue that reaches across borders and disciplines.
Student Leadership
We are run entirely by a student body.
Academic excellence
Our rigorous editing and reviewal process aims to promote academic excellence.
Disclaimer
The views and conclusions expressed by contributors and interviewees do not necessarily reflect those of the Student Strategy and Security Journal or its Board Members
Non-discrimination policy
We are happy to accept submissions from anyone and we encourage and promote a wide array of topics and voices.
AFFILIATION WITH THE UNIVERSITY OF GLASGOW
As of April 2021, The Student Strategy and Security Journal (3SJ) is affiliated with the University of Glasgow. 
More details on how the Journal's editorial decisions are made and how 3SJ upholds the University of Glasgow's commitments to Equality, Diversity and Free Speech can be found here.